Adaptive Sound
Regular price
Sale price
$ 169.99
Unit price
per
Sale
Sold out
The Ecotones Duet Sound Therapy Machine is designed with new features to help you sleep better.
Are you one of the half billion people around the world who suffer from sleep deprivation or insomnia? The Ecotones Duet Sound Therapy Machine is designed with new features to help you sleep better. With this new sound machine, you can control depth and complexity of the SoundStories generated by setting multiple richness levels. Ecotones SoundStories offer completely natural audio recordings of relaxing sounds in ultra high-quality.
Ecotones Duet Sound Therapy Machine will "listen" continuously and automatically to the user's background for any unwanted or disruptive sounds. The unit responds in less than a tenth of a second by re-mixing SoundStories. Or it may simply adjust the volume levels to neutralize the intrusion, but in a manner that is not invasive. Ecotones Duet Adaptive Sound Machine is different than traditional white noise sound machines because of the naturally recorded sounds that are up to 30 minutes in length. This effectively stops the annoying repetitious playback or loops which some find ineffective for sound machines.
Ecotones Duet Sound Therapy Machine's adaptive mode means the machine will compensate and detect unusual noise like barking dogs, airplanes or helicopters, slamming doors or noisy neighbors. With high-quality microphones Ecotones Duet will pick up on these aggravating noises, then automatically increases the complexity or richness of the SoundStory you have chosen to cover them. The unit will gradually and automatically adjust its playback volume to neutralize the unwanted noise. Once the noise passes, Ecotones Duet returns to the original settings so you can stay tuned to the sound you wanted to hear; not the unnerving extraneous noises.
You are guaranteed a good night's sleep so you can be active, productive, healthy, and uplifted throughout your day. Ecotones Duet Sound Therapy Machine is also used to help you stay focused while awake and working, reading, or creating for your favorite hobby.

High Quality Natural Sounds: White Noise, Ocean, Meadow, Rainfall, Waterfall, Brook, Fireplace, Train, City, Meditation
Adaptive Sound Technology listens and responds to the environment Sleek and stylish functional design Upward facing speakers for full room sound Easy night time operation Rotary soundscape selector One touch volume adjustment Display control for night time operation SoundStory richness control Adaptive mode selector 4 level sleep timer (30, 60, 90, 120 minutes) with automatic, gradual off
Share
View full details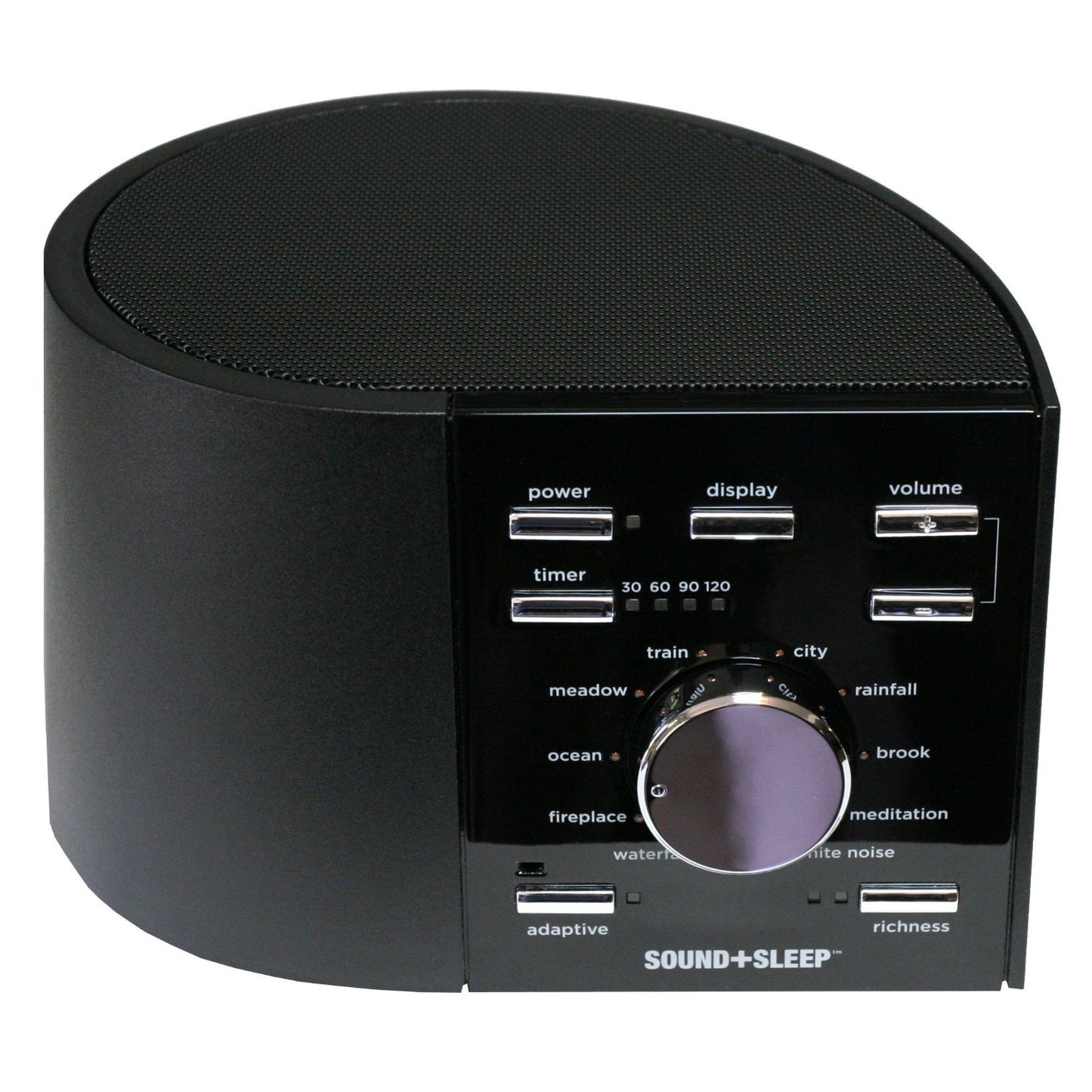 More Information
Shipping & Returns

OfficePrivacy.com is happy to accommodate returns and exchanges within 30 days from receipt of merchandise. However, returned merchandise will only be accepted for return if accompanied by a Return Merchandise Authorizaton number.

Use this link to request an RMA: RMA Request

Please include an order#, company name, and reason for return.

Please note that merchandise received more than 30 days after purchase will not be accepted for return. Merchandise must be in its original condition with original packaging. Shipping fees are not refundable unless the item was damaged during shipping. A full refund will be given for returned items, less the shipping cost.

Refunds can only be credited back to the card used to make the original purchase.

If an item is defective and within our 30 day warranty, we will pay the shipping costs for the replacement item.